Monthly WordPress Website Maintenance
How WordPress Technical Maintenance Protects A Website
WordPress is an "open-source" program, meaning the original code is provided freely for developers to customize as they need.  Because it is freely accessible to all programmers, hackers also have access to the code.  Unless set-up properly with added protective measures limiting access to critical files and continually maintaining your website files, your website could be left vulnerable to hackers.  This both increases your business' digital liability and puts your website visitors, at risk for identity theft or other cyber-security threats.  It is the business owner's responsibility to ensure that regular updates are being made to maintain a secure and functional experience for website visitors.
Why a Hacker Targets a Small Business Website
Many businesses find it hard to believe that their website would be a target for hackers. The truth is, ANY website is a potential target. Most people only consider big business or government websites as targets because they have access to personal information that hackers seek out for personal gains – like credit cards or social security numbers. Smaller businesses are common targets because they are left unprotected and make easy hiding spots for hacker activity. In web development programs, vulnerabilities are commonly found in the third-party code used to create plugin or themes or customize functionality. We strongly recommend only working with theme and plugin developers who have a good reputation for maintaining their code as well as keeping your system, theme, and plugins well maintained as your best defense against cyber threats.  
The Best Defense Against A Hacker Is Regular Technical Maintenance
How often you update your website depends on two things: 
The activity of your web page (meaning how many changes you make on a regular basis.)

How often the programs you are using issue updates. 
Because the second one is out of your control, we recommend setting a plan for regular oversight of your updates being applied.  It is important to keep in mind that sometimes, things can go wrong, meaning that an update can break your website.  We have seen this happen on more than one occasion, even with popular plugins like WooCommerce.  Again, streamlining access to your code is best to minimize issues, but sometimes, you have no say in the matter.  For this reason, we do suggest you work with a Developer to help you make these changes.  While they may seem simple, taking appropriate preventative measures, as well as having someone on hand to minimize any challenges that arise, is a good strategy to follow. 
We offer a comprehensive, yet affordable, Monthly Maintenance package that includes manual oversight on your updates as a regular back-up of your business website files that are stored off the server environment for ease in recovery in the event of any outages at a server level.
Use the "GET STARTED" button below to inquire about how to keep your web files secure.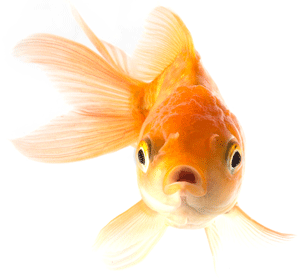 Our Integrity Promise to You
We believe in treating others the way we want to be treated, so everything we do is to provide you with the best value for your business, in the most honest, effective way that we know-how, based on our expertise in this field.  Sure, we hope to add you to our family of clients, but we firmly believe that when we place our focus on your success, your satisfaction and trust to refer us to others will be the happy coincidence of doing what we love to do creating a ripple-effect in growing our pond of clients.
ARE YOU READY


To Commit To Your Success?