* The USA Data Center is located in downtown Chicago IL and is designed to be centralized in the USA to provide you more critical protection from natural disasters and helps you deliver more reliability to your customers.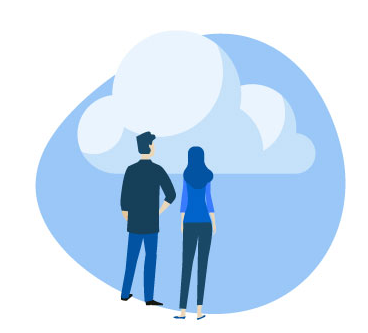 Need More Room to Grow?
We also have VPS (Virtual Private Servers), Semi-Dedicated Servers, or Dedicated Servers available.  Please speak with one of our Agents or reach out through the Help Desk for current pricing information.
Website Essential Add-ons
SSL Certificate Options Offered:
Let's Encrypt Certificates – Free, but are less desirable as they expire after 90 days (3 months).
Regular SSL Certificates – $20/year.  Validates the domain owner, is valid for 1 year (12 months), and applies to the main domain and any subdirectories  (i.e.  https://domain.com/pricing).
Wild Card SSL Certificates – $109/year.  Validates the domain owner, covers the main domain, and any sub-domains registered under the main domain for 1 year (12 months).  (An example of a sub-domain is https://blog.domain.com/)
Domain Name Options Offered:
Domain Registration – Begins at $8.99/Domain per Year.  Pricing on domain names can vary based on the extension (i.e. .com, .biz, .group, etc.).  Generally, prices begin at $8.99 per year/per domain but will vary based on the uniqueness of the extension chosen and how long you elect to register.
Whois Privacy Protection – $9.50/Domain per Year.  Whois Privacy Protection allows you to keep the personal contact information assigned to your domain registration, private.  The benefit is to minimize the risk of your personal information being made public to solicitors as well as bad actors who use this information for SCAMS targeting you for fraudulent Domain renewal attempts.
Domain Transfer Fee – $12.99/Domain – one-time fee.
NEED HELP DECIDING?


Consult with a Web Support Agent