Our Story
Golden Services Group, LLC is the result of a passion to help small businesses grow and prosper.  In 2002, after being downsized in the corporate world for the last time, Julia Eudy, felt a calling to take her corporate skills in marketing and communications and started her own company to help small businesses, like hers, grow.  With experience in communications and marketing, she began a fascinating journey of exploring people focused upon learning what motivates them.  She has adapted her knowledge to the digital market to help businesses find their voice and attract to them, the right people to help their business grow quickly and more efficiently.   It was when Julia began reading and analyzing the data collected by the digital market, that she found her niche.
Seeing the data collected by digital tools, Julia now had proof of her research and knew just the right choice of words and method of delivery to best serve a company and help them become memorable in the mind of their customers.  Turns out, that what started as an experiment with digital conversations and intuition, turned out to be an iron-clad strategy that consistently delivered greater results for her customers while helping them develop their skills in communications and building stronger relationships around their brand.
Golden Services Group, LLC  primarily provides Digital Marketing and Communication services.  Additional brands operated by the company include GSG Web Hosting and The Conversation Consultant.  Their office is based in Maryland Heights, MO, a centrally-located suburb of  St. Louis, with easy access to St. Louis and St. Charles County areas.  While they started serving businesses primarily in their local area, the internet landscape allowed them to reach farther.  Soon their reputation of being highly customer-centric was spread by word-of-mouth, allowing them the privilege to work with franchise owners of well-known brands like McDonald's, Hampton Inn, and the Fairfield Inn – both brands owned by Marriott International.  Today, they continue to serve start-up companies, small businesses, non-profit organizations, and developed brands in neighborhoods across the U.S.A.
Our Fascination with Fish
Most people associate the "Gold Fish" as a play on the name "Golden", and while it brings fun character to their company, the Goldfish actually symbolizes beauty, harmony, prosperity, good luck, and fortune, which are things they seek to share with their clients.  But it was Julia's daughter, Maddy, who helped them take this concept to a new level.
While earning her degree in Wildlife Biology, Maddy educated her family about the animal kingdom and the impact humanity has made on the lives of various species in the world and brought to their attention the footprint humanity has left in the environment.  While there are so many valid wildlife causes in the world, their fondness of the Gold Fish inspired them to take action to help clean the oceans.
Each month, Golden Services Group donates a portion of its earnings to organizations that are actively making a change in restoring beauty and harmony to our oceans.  In addition, they utilize their digital footprint to help spread the word and hope to inspire others to do the same so that the earth can heal and be a better place for generations to come.
Meet the Team
Creative •  Technical  •  Intuitive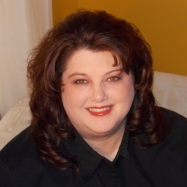 Julia Eudy
CEO & Communication Strategist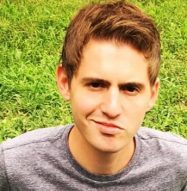 Ryan Edwards
GSG Help Desk & Web Developer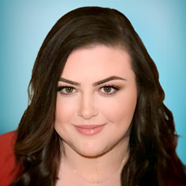 Taylor Eudy
Account Coordinator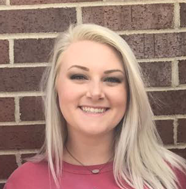 Maddy Eudy
Social Media Coordinator
Miranda Hogg
Social Media Coordinator
Claire Vail
Graphic Designer
HubSpot Inbound Marketing Certified  •  HubSpot Sales Software Certified
We carefully select partner programs that provide benefits to your customers in helping them grow and manage their business.  HubSpot is one of those partners.  In addition to being a great tool to help our clients manage every-day relationships, there are additional benefits for creating communication systems that simplify engagement with web visitors and communicating via social media and email.
ARE YOU READY?


Something Great Is Just Ahead!