Our Why
Technology has changed how we communicate and created a ripple effect of problems for how a company and its messages are received and truly heard by their customer. It is our commitment to improving humanity's ability to communicate more effectively by refining their focus, their message, and their methods of communication to measure the effectiveness of their conversations, so they can achieve greater value and greater results from their relationships to more quickly grow their business.
Our Story
Golden Services Group, LLC is the result of a passion to help small businesses grow and prosper.  In 2002, after being downsized in the corporate world for the last time, Julia Eudy, felt a calling to take her corporate skills in marketing and communications and started her own consulting company with the vision of helping small businesses better utilize digital tools to grow their business.  With support from her husband, they joined his experience in finance and graphic design and her experience in communications and marketing, and launched Golden Services Group as an alternative income for their growing family.  Julia spearheaded the  development of automation of their business processes and client communications making the administration of their venture both time and cost-efficient for a small team to manage.  Deron now oversees most of the daily activities, leading the support team and operational tasks working with Julia, as needed, on marketing strategy and controls.  In addition to seeking ways to applying emerging standards to their systems, Julia works on a consulting basis with varied tech partners, as well as seeks to expand their brands in vertical markets.
Golden Services Group, LLC  primarily provides digital marketing, communications and business automation consulting.  Other brands include GSG WebSupport, which specifically provides the technical side of web support (including web development, marketing system development, digital marketing activities, web hosting & domain services, technical support, and data privacy management) to smaller businesses; and The Conversation Consultant specifically focuses on the communications segment of digital marketing and understanding the decision process of your audience through analytic tools.
They primarily work virtually but call a shared office in St. Louis county their home base.  While they started serving businesses primarily in their local area, the internet landscape allowed them to reach farther.  Soon their reputation of being highly customer-centric was spread by word-of-mouth, allowing them the privilege to work with franchise owners of well-known brands like McDonald's, Hampton Inn, and the Fairfield Inn – both brands owned by Marriott International.  Today, they continue to serve the B2B and B2C markets.  Their typical clients include restaurants, service providers, start-up companies, small businesses, business consultants, Christian organizations and churches, non-profit organizations, and growing brands in neighborhoods across the U.S.A.
Our Fascination with Fish
Most people associate the "Gold Fish" as a play on the name "Golden", and while it brings fun character to their company, the Goldfish actually symbolizes beauty, harmony, prosperity, good luck, and fortune, which are things they seek to share with their clients. but it also represents "little fishes" and an expression of their Christian faith. 
It was one of their children that educated their family about the conservation efforts needed in to provide a future for various species in the world.  Often referring to the internet as the "digital ocean" the character of the Gold Fish inspired them to take action to contribute to the clean-up efforts of our oceans.
Each month, Golden Services Group donates a portion of its earnings to organizations that are actively making a change in restoring beauty and harmony in our world.  In addition, they utilize their digital footprint to help spread the word and hope to inspire others to do the same so that the earth can heal and be a better place for generations to come.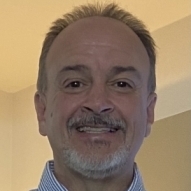 Deron Eudy
Production Manager / Tech Support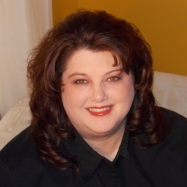 Julia Eudy
Digital Strategist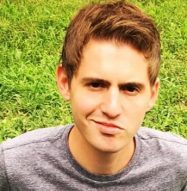 Ryan Edwards
Developer / Tech Support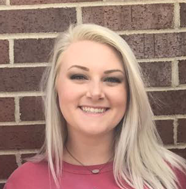 Maddy Eudy
Marketing Coordinator
Technical Support for Websites & Your Digital Marketing System
The goal of GSG Web Support was to become a consistently reliable partner whose primary goal is to help your business grow.  Launched in 2021, the Technical Support responsibilities once included in the "Services" offered by Golden Services Group, LLC, found their new home at www.GSGWebSupport.com.  This allowed for small businesses without technical skills onsite, to develop a relationship with their own dedicated team of technology professionals who were available as needed, to help explore the long-term growth opportunities for your business and effectively managed and maintained these connections on the web so you could simplify your resources to one, reliable source to come to for all things "Web."
ARE YOU READY?


Something Great Is Just Ahead!