Many Pieces Working Together To Provide
One Complete White Label Digital Marketing Solution
White Label Strategic Planning
Our White Label Digital Strategist will make sure conversion goals are set, conversation triggers are in place to measure engagement efforts, and reporting is provided to provide factual information to reflect trends and opportunities.
White Label Website Development & Maintenance
Your white label website is the central hub for all conversations and is developed with mobile access, lead automation, and statistical reporting in mind to measure engagement progress.
White Label Digital Marketing
There can be many tools involved in communicating with your ideal audience.  From training to a managed solution, we deliver what is needed to accomplish your goals.
White Label Reputation Management
Customer Reviews can play a key decision in your ability to acquire new business, so managing those engagement opportunities as well as your brand reputation, is a solution we can help you manage.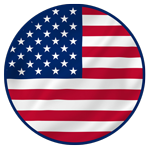 Specifically an All-U.S.A.-Based Team
We know there is an abundance of talented people serving business professionals from around the globe; but because of an increase in cyber-related threats, we felt it best to develop a truly All-American team that supports our clients.  Focusing our efforts specifically on U.S.A. business means we more clearly understand the legal obligations our customers face doing business in America and we can precisely focus on data integrity standards related to e-commerce and user rights as mandated by State and Federal laws.
24,022+
Completed Campaigns
Looking To Attract More Leads From Your White Label Digital Marketing Efforts?
Excel Past the Learning Curve
There are very few white label digital marketing companies who have been in business for 20 years, let alone have a track record of reading, writing, and defining successful white label marketing campaigns…but we have. We are masters at creating white label digital marketing campaigns that deliver consistent measurable data that means growing your business faster.
Schedule a White Label Strategy Consult to Get Started!
"The Golden Team is awesome!  They developed the website for our non-profit and provide ongoing support.  Every nuance and need have a solution and they will always propose a solution better than one that I expected.  Julia is an awesome strategist and teacher and each time we talk, I learn something new so I can be better at managing our website."
"The Golden Team are my website experts, and I love working with them.  Their expertise in web development and digital marketing is unmatchable.  Their dedication to helping small business owners is greatly appreciated by those of us who need guidance.  There are so many changes that occur online, and it's hard to keep things straight, but I can rely on Golden Services Group to help me keep current.  They always make sure I'm adjusting my business strategy to changes that impact my workflow.  In many cases, they have been so supportive I know you will love working with them as much as I do!"
"Blown away!  My business has almost doubled in approximately 30 days since my strategy meeting with Julia and implementing a strategy that makes sense for growing my business!"
"For over 30 years I have managed marketing and communications professionals nationwide, and I can validate that Julia and the Golden team are very talented at branding an internet marketing strategy.  I worked closely with Julia while I served as a volunteer Member of the Board of Directors of the UMMAF and found her highly creative, not only with communications, but with layout and design.  She has fresh ideas and delivers both on concept and presentation. Her general knowledge of multimedia marketing is exceptional. She skillfully creates a process that delivers results. I would recommend them to anyone seeking help with developing their brand."
"We went from informational websites to inspirational websites filled with resources to serve and support my clients all because of the talent, skill, and vision of Golden Services Group. Their vision and project management skills took my sites to another level our business to attract & close more clients. Branding, marketing and practical application of necessary information in an appealing presentation are what I can say! They are Purely Golden!"
"Our website and customer contact was a very important part of our marketing focus and Golden Services Group was extremely valuable in helping us refine our communication strategy. They coordinated online registration and marketing communications for events and developed consistency with our internal and external promotional messages.  They also managed our website development and helped us implement social media strategies that generated a measurable increase in engagement. Working with them has been a smart investment for us!"
"Julia Eudy is one of the most knowledgeable and generous training consultants I have ever worked with! In addition to helping me to get up and running on social networking, learning how to submit articles for paying publications, and discovering new ways to advertise my upcoming programs, she was extremely patient and gave more value than I expected every single time we worked together! She is a masterful communicator and takes time to provide a detailed set of next steps so that I not only learn new information but grow in the ability to apply what I learn to get new results!"