"Do unto others as you would have them do unto you."
Faithfully Aligned to Serve Your Business.
As a Christian marketing company, we are called to serve, and we do just that with the excellence you deserve. With 20+ years of helping small businesses grow, we have been witness to the power and progress a company can have with having focused goals, a strategic plan, the right marketing tactics, and operational systems in place to grow.  These strategies turn chaos and clutter, into unlimited opportunities.  We are honored to use our God-given talents to be an advocate for your business, making sure you're ready for the harvest God has prepared for you.  We welcome the opportunity to help elevate your business and restore order through which you can prosper.
We Are A Comprehensive All-Inclusive Business Partner
Focused On Your Digital Business Growth
Strategic Planning
A Strategic perspective can help you identify very specific goals and better align your marketing efforts so that you can accelerate your progress. Our Strategist can work with your team, or our own if you have not yet found the right fit.  The focus is on you, your business, and what path you need to help you achieve short or long-term goals, while saving time and resources.
Website Development & Maintenance
Your website is one of the most valuable tools in your business and should be used as the central hub for all of your business communications.  We focus on solutions that give you both security and control of your data to defending you and your customers from digital predators.  We provide a complete solution including hosting, design and development, as well as maintenance – or just the pieces you need.
Attract Traffic
There are many ways to get traffic to your website, but only a few targeted ways to get the attention of your ideal customer who really takes interest in what you have to offer.  This is who we want you to find.  The customer that meets you and says "Yes!" then turns around and tells their friends about how great you are.  This is where strategy comes in.  We work with you to do what's best to create a steady flow of love for your brand.
Business Management
Having customers is awesome, but keeping them happy can be a challenge that many new or growing businesses fail to plan for in their process of growth.  With our custom CRM solutions, we help you use technology to better manage customer relationships, daily operational tasks, and team activities seamlessly with automation that costs far less to scale and is more inclusive of the growing needs your business.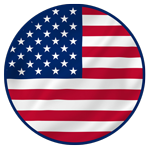 Need An All-U.S.A.-Based Team?
While we have some amazing connections with talented professionals from around the globe; we realize that data security is an increasing concern for some projects as well as having an "All-American Team" is important to some industries.  Simply let us know what your specific needs might be and we can better align our team to help you address the legal obligations you might face.  Either and All-American or Multi-Cultural team, we can precisely focus on data integrity standards and production needs that best serve your clients, schedule, or how data management is mandated to manage your risks and help you abide by State,   Federal, or International laws.
30,032+
Completed Campaigns
Are you disappointed with the return on your marketing efforts?
If you've ever sent emails that open and have no conversions, or consistently post on social media without hardly any engagement? While it is natural to think this has to do with visibility (and sometimes it does), in our experience the root cause of the problem has everything to do with the connection, or lack there of, you are making with your desired audience. A successful marketing strategy relies on a very clear, well connected, and concise message addressing the needs of your ideal audience.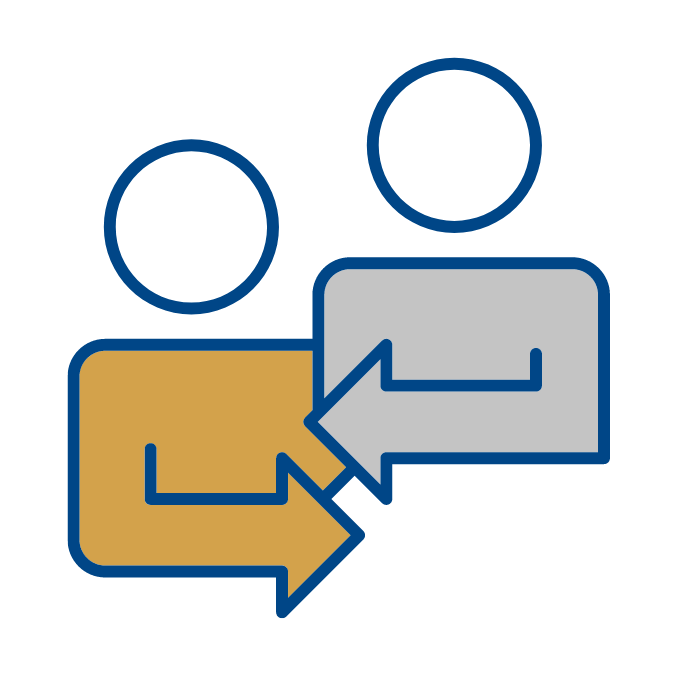 "The Golden Team is awesome!  They developed the website for our non-profit and provide ongoing support.  Every nuance and need have a solution and they will always propose a solution better than one that I expected.  Julia is an awesome strategist and teacher and each time we talk, I learn something new so I can be better at managing our website."
"The Golden Team are my website experts, and I love working with them.  Their expertise in web development and digital marketing is unmatchable.  Their dedication to helping small business owners is greatly appreciated by those of us who need guidance.  There are so many changes that occur online, and it's hard to keep things straight, but I can rely on Golden Services Group to help me keep current.  They always make sure I'm adjusting my business strategy to changes that impact my workflow.  In many cases, they have been so supportive I know you will love working with them as much as I do!"
"Blown away!  My business has almost doubled in approximately 30 days since my strategy meeting with Julia and implementing a strategy that makes sense for growing my business!"
"For over 30 years I have managed marketing and communications professionals nationwide, and I can validate that Julia and the Golden team are very talented at branding an internet marketing strategy.  I worked closely with Julia while I served as a volunteer Member of the Board of Directors of the UMMAF and found her highly creative, not only with communications, but with layout and design.  She has fresh ideas and delivers both on concept and presentation. Her general knowledge of multimedia marketing is exceptional. She skillfully creates a process that delivers results. I would recommend them to anyone seeking help with developing their brand."
"We went from informational websites to inspirational websites filled with resources to serve and support my clients all because of the talent, skill, and vision of Golden Services Group. Their vision and project management skills took my sites to another level our business to attract & close more clients. Branding, marketing and practical application of necessary information in an appealing presentation are what I can say! They are Purely Golden!"
"Our website and customer contact was a very important part of our marketing focus and Golden Services Group was extremely valuable in helping us refine our communication strategy. They coordinated online registration and marketing communications for events and developed consistency with our internal and external promotional messages.  They also managed our website development and helped us implement social media strategies that generated a measurable increase in engagement. Working with them has been a smart investment for us!"
"Julia Eudy is one of the most knowledgeable and generous training consultants I have ever worked with! In addition to helping me to get up and running on social networking, learning how to submit articles for paying publications, and discovering new ways to advertise my upcoming programs, she was extremely patient and gave more value than I expected every single time we worked together! She is a masterful communicator and takes time to provide a detailed set of next steps so that I not only learn new information but grow in the ability to apply what I learn to get new results!"