Many Pieces Working Together To Provide
One Complete Digital Marketing Solution
In today's market, your audience has many options for where and with whom they engage.  For this reason, a multi-channel approach may be best to make sure your brand stands out above other options.  Depending on your business, and the solutions you offer, the best way to reach your ideal audience may be different, so we choose to not limit you to just social media, emails or advertising.  We take a broader look at your company and prioritize your strategy to reflect what makes sense based on the seasons of your business.  Our solution includes a combination of digital marketing steps, including…
Strategic Goals Meeting
Meet regularly with a Digital Strategist to make sure your conversation is properly aligned with your target audience and that the necessary performance trackers are established to measure your progress.
Website Management
Your website is the central hub for all conversations and is managed by us to provide you with lead generation solutions.  We provide support to manage, update, optimize, secure and report statistical data needed to determine engagement progress and how to refine and improve.
Image Licensing
Not all digital images are free to use or of the best quality to work on your website. In fact, unless you're buying such images in bulk, it can be more costly to license.  We provide the appropriate assets needed, resized and properly acknowledged within your site to abide by copyright laws.
PPC Advertising
PPC Advertising can be costly with little result, unless managed properly.  We carefully select your audience based on your goals and budget, to make sure you get the greatest opportunity for best results from your financial investment.
Reputation Management
Our simplified Reputation Management System, allows for you to reach your customers quickly to request their feedback and encourage engagement on channels where their comments matter most for future opportunities.
Copy Writing
We take care of research, writing, editing and put everything together in a way so your message is clear, competitive and easily to understand by your target audience.  All you have to do is review and approve!
Graphic Design
From logos, social graphics, or branded website assets needed to support your message, we have expertise in usage and the software used to create what is needed in any file type or size.
Brand Consistency
We know that your brand reputation is important, so we take an extra step to ensure that colors, images and message are consistent across the varied channels to keep in alignment with your goals, mission, or company culture.
Social Media Marketing
We make sure that your brand is active in the channels that make the most sense for your business.  We also make sure comments and messages are responded to and encourage community growth around your brand.
Email Marketing
We help you organize and manage your lead data collected via online means into a centralized bulk email tool, craft your branded messages, and report to you the results of the messages sent.
Dedicated Team
Depending on your needs, we can be a simple solution or a complete Marketing & Communications extension of your business giving you access to a complete team of skilled providers through a single point of contact.  Each person on your team is focused on your success.
Data Analysis Reports
All digital tools create a data trail of valuable information, but with so many pieces involved, finding and using this information as a tool for your business can be challenging.  Our oversight includes regular monitoring and a comprehensive report that gives you greater insight on your brand reach.
Creating a Conversational Goal is Key
Within your market, you may have varied personas that you want to reach to grow your business, but each requires their own perspective for communications.  This unique perspective is what we refer to as a Conversational Goal.  Examples might include different products/services, or targeting a younger audience and an older audience for the same type of product.  In either scenario, your strategy and campaigns will have a unique approach to better reach your audience and inspire the results you prefer.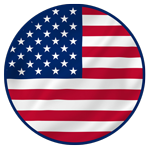 All U.S.A. Based Technical Support
Our solutions work best, because we have taken the time to align to what truly matters to help your business.  We avoid selling you what you don't understand, operate within normal Eastern to Pacific time zones, and abide by United States State and Federal laws  to keep your web presence compliant.
GET CONNECTED


We are ready to make a Splash for your Brand!