We Build Websites That Work for Your Small Business
Attract, Serve and Convert Leads
In the scope of the overall internet marketing process, your small business website should be designed in a way that it becomes the central hub of your overall conversations with your potential customers. Using tools like social media, email marketing, and advertising are designed to help you direct traffic back to your website providing them the opportunity to further explore and take steps to develop trust with your company or invite them to take action now and become a customer.
To be functional in today's market means that your website is attractive, user-friendly, responsive (easily adapts to mobile technology), and communicates effectively to the humans who enter your digital space.  To be effective, it also has the key technical elements that help the search engines prominently display it above your competition so that those looking, can find your business first.
We invite you to connect with us and discover how your small business website design can become your best employee!
What To Expect From Our Team On Your Small Business Web Design Project
The Discovery Stage begins with a Communication Strategist meeting with you learn more about you, your company, your goals and the image you want your audience to perceive about your brand. This important step begins the process of shaping your individual story in a way that it creates personality and highlights the unique perspective you bring to this world.
The Communication Strategist then works with you to identify your business priorities to quickly begin developing a community around your brand.  Their expertise in Web Development means they can help you get the best opportunity for growing your business without wasting time or money.  Additionally, they can help advise you of how to minimize risks for data loss and discuss with you the stand security protocols we take to give your company added protection.
When the Discovery and Strategy Stages are complete, the Communication Strategist will outline a plan that makes your website the official greeter and  digital employee for your company, working 24-7-365 to engage visitors.   You will receive a sample illustration of our design based on your presences provided and the projected costs and timeline to complete the immediate tasks required to help you begin growing your business.
With your blessing to move forward with the Strategy outlined, the technical and digitally creative process can begin. This process creates the personality of your website (the look and feel) and the implementation of the program to provide the technical functionality that allows it to engage with your customers.
Once the Development Stage is complete, we do some standard quality checks on your website to ensure it and displays and performs properly in a variety of user situations including how it looks on different devices (like mobile, tablets or desktops), if it is impacted by internet browser rules (like Google Chrome, Safari or Microsoft Edge).
Once the Quality Testing Phase is complete, a meeting will be scheduled with you to reveal the completed website. During this meeting, you will review the functionality of your completed site and is the time to identify any adjustments needed prior to being published to the Search Engines.
Once your web development is complete, there are typically two types of maintenance that will take place.  The first is Regular Security Maintenance which happens on an ongoing, monthly basis and includes updates to the programs that were used to create your website to keep your hosting and web environment secure and running at optimal speed which tells the Search Engines that you are doing your part to keep their environment safe. In doing so, your website is rewarded by earning an approved status with the search engines which is the foundation for any SEO campaign.
The second is Content and Engagement Maintenance. These updates can vary depending on your business activity or the goals you have set for your customer engagement. As you begin to understand how your guests engage with your digital employee, content and functionality updates may be required to optimize their experience or improve your opportunity to convert them to a new customer.
Content and Engagement Updates to your website are then handled by the Team at the GSG Help Desk.
Ask Us About Financing Options!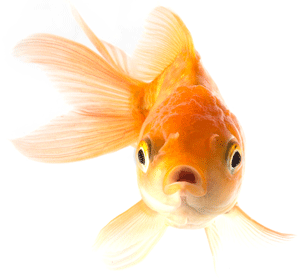 Our Integrity Promise to You
We believe in treating others the way we want to be treated, so everything we do is to provide you with the best value for your business, in the most honest, effective way that we know-how, based on our expertise in this field.  Sure, we hope to add you to our family of clients, but we firmly believe that when we place our focus on your success, your satisfaction and trust to refer us to others will be the happy coincidence of doing what we love to do creating a ripple-effect in growing our pond of clients.
ARE YOU READY


To Stand Out Online?